I took my very last final exam this morning. I am now officially not a student anymore, but a mere unemployed American. Wait, tell me again why people actually celebrate graduations?? All that stands between me and graduation is my last shift at the Writing Center and a week of salacious debauchery, aka Senior Week. I was reflecting on my job as a writing tutor, trying to come up with things not to miss about it (that's the best way to avoid crying, just keep telling yourself that college really wasn't all that and a bag of chips—maybe Fritos, but not chips). Because we all had to write papers at some point, and some of us will continue to write them for years to come, I am going to share some of my writing center wisdom with you all. Hopefully it will help you avoid those terrible red-penned insults disguised as "constructive criticism" that teachers love to dole out, such as "I don't know what you're trying to say here," "awk," and my absolute favorite, "?"
I got "see me" once too. Not a great day for me.
1. Do not begin your paper with "The issue of sexual inequality has been debated since the dawn of man," or "Religion and science have been at odds for thousands of years," or "Since the beginning of time, men have been asking themselves the same question: boxers or briefs." You were not around at the beginning/dawn of time, nor have you been around for thousands, hundreds, or even dozens of years. Ditto for eons, generations, and forever. Plus, if your paper topic is so trite that its been debated/discussed/argued/asserted/propagated/chewed up and spit out since the dinosaurs walked, what new insight could you, a measly undergrad, possibly add to the discussion?
Now he can actually write about something that's been debated since the beginning of time.
2. Do not use the quote "with great power comes great responsibility." I don't care if you cite Uncle Ben from Spiderman or not, just don't use it. It's surprisingly overused, rarely cited correctly, and often misquoted. If you're writing a paper about Spiderman, or the power/responsibility dichotomy, or hackneyed quotes, then by all means use it. Otherwise, as Uncle Joey would say, "Cut it out!"
Pedo-buckteeth: the pedosmile of the 90s.
3. Do not say "In this paper I would first like to talk about boxers. Then in paragraph 2 I will be moving on to briefs. In the conclusion I will move the discussion forward to man thongs and possibly the Borat swimsuit." Just talk about the damn undapants, don't tell us ahead of time what's gonna happen! If you're gonna do that you really should have first said "In this paper I will first tell you what I'm going to talk about in this paper, then I will talk about boxers…" But really you'd have to first say "In this paper I'm first going to talk about the fact that I'm going to tell you what I'm going to talk about in this paper, then I will talk about boxers…" And then your paper is infinitely recursive. Congratulations, your 15-pager wasn't so hard after all.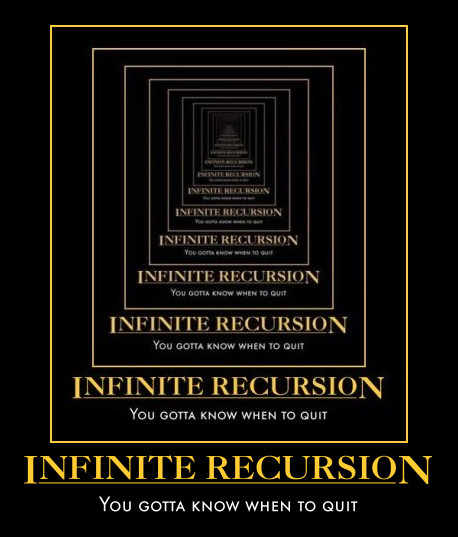 When is enough gonna be enough for you?
4. Do not ask if the paper "flows." What, exactly, does this mean, anyway? I know what flow is with regard to rivers, menstruation, floating ice, in opposition to ebb, and Progressive spokespeople, but when it comes to papers, I'm not so sure. If you're asking if the paper is well-organized, then the answer is no, the organization sucks.
My bf loves her. Perhaps now he will associate her with PERIODS.
5. Do not verbally abuse your teacher to anyone who will listen when you get a bad grade on your crappy paper rife with plagiarism. And if you do insist on complaining to me for the entire session instead of getting some work done, then for Flo's sake, do not admit to me at the end that you actually tried to get by with only writing one paper for two different classes. I can respect lazy, but I cannot respect stupid.
If you have to ask…
Do you guys still have to write papers? Have you ever committed any of these offenses? I admit I quoted Spiderman once in junior high!